More from Polesworth

We offer servicing, repairs, parts and much more.
---
Polesworth Garage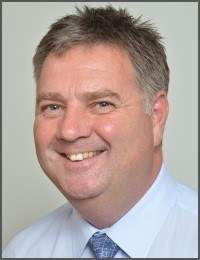 On behalf of Polesworth Garage I would like to welcome you to our website, where we share with you our current offers, news and events.
I started working at PG in 1984 and have seen many changes over the years and it makes me very proud to see our company grow from strength to strength but please bear in mind that we could not have done it without YOU, and of course our superb team of STAFF, which is now 70 strong.
At PG we are different from the other motor dealers. We pride ourselves on the personal service and guarantee that you will never be off the road.
If you are unfortunate enough to have an accident, or breakdown or if your car gets stolen, just call us and we will lend you a car to get you mobile again.
in 1997 we founded Polesworth Assist, specialists who manage your car accident from the moment you call, to the moment your car is returned to you looking like new. We will recover the vehicle for you, using our 24hr recovery service, and we will supply you with a replacement vehicle whilst yours is repaired. An accident can be one of the most stressful matters you will ever encounter, but we take the stress out of it for you. We liaise with your insurance company throughout so that you don't have to, and as an extra bonus we give you £50.00 for bringing your car to us. Put the recovery number in your phone please 07975 777772.
We are also different to other dealers because when part exchanging your car, we don't use car traders or middlemen so that means you get what your car is worth, there are no other parties involved having a cut out of your car and the transaction, we also sell your old vehicle from our site so the new owners are guaranteed a car of quality with a proper history and a thorough guarantee.
in 2003 we launched Polesworth Motor Finance and PMF supplies the funding for your purchase, no fuss and no hassle. So if you need car finance just ask us to help you.
Polesworth Motor Finance is a specialist in providing finance for people with previous credit problems. Specialists because we don't live in the past, we look at you now and your ability to pay now. We subscribe strongly to a Treating Customer Fairly Policy, and whilst that means ensuring the best finance deal for a customer, it also ensures that you have the ability to pay for that agreement, and that we don't sell you a vehicle that is beyond your means.
Again in 2003 we opened our Service centre at Sandy Way Amington which does all types of car servicing, repairs, mots and paintwork. You name it, we do it and we offer you a courtesy car or the option of relaxing in our luxurious customer lounge with Sky TV and complimentary refreshments.
Our website gives you a flavour of what we have to offer, so come down and talk to us,  you're always assured a warm and, above all else, a genuine welcome at Polesworth Garage.
I look forward to seeing you soon..
Martin