---
Here at Polesworth Garage, we've got a great history of sourcing funding for our customers. In fact, we've been doing it for nearly 50 years. Bad credit history or not, if there's a finance deal out there for you, we can probably find it. But, does guaranteed car finance exist?
The short answer is "no".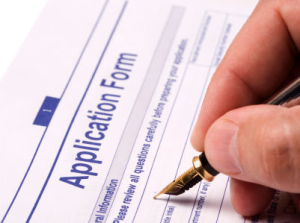 If you were a lender, would you agree to lend money to anyone, with no strings attached? Of course you wouldn't, yet the world-wide-web is peppered with companies claiming they offer guaranteed car loans. To understand why they might do that, you need to understand a bit about how the internet works.
"Guaranteed" Car Finance on Google.
There are thousands of cars sales sites in the UK alone, and all of them need to get themselves found by you, the visitor looking for a car. Imagine a street with 10,000 garages on it, each offering pretty much the same choice. The ones that attracted you would probably be the biggest, shiniest, most trustworthy looking garages, or it might just be the one with a huge blimp floating above it with a flashing sign on the side.
The internet equivalent of the blimp with the flashing sign is called Google. More specifically, Google ranking positions. These are the results which appear when you type in some words to the Google search box. And, they don't appear by accident. Far from it. They appear because Google thinks they're the best sites to answer your query.
Now, almost 10,000 people each month type "guaranteed car finance" into Google in the UK. So, if a garage wants to show its site to those visitors, they'd better start offering guaranteed car finance. Or, at least claim they do.

No matter that when you get to their site, they'll maybe draw you in a bit further before letting you down with a thud, usually after they've managed to extract your contact details. How they manage to explain that "you" don't qualify for something that's guaranteed is another story, but many do, and seem to be getting away with it.
At Polesworth Garage, we believe that's bad practice, and probably even illegal, so we don't try to mislead customers with dodgy promises. In fact, all our sales information is clear, open and truthful.
Any visitor to the Polesworth Garage site will immediately realise that Guaranteed Car Finance doesn't exist, and hopefully they'll also realise that we can offer the next best thing: great deals on great cars with great finance packages available, subject to status of course!