THE NISSAN LEAF – 100% ELECTRIC FAMILY CAR
SWITCH TO THE ELECTRIC SIDE OF DRIVING

The 100% electric Nissan LEAF shows what can happen when you believe anything is possible. Developed with game-changing technology that produces zero emissions while driving, it re-writes the rules on car driving and ownership. It's designed for anyone who believes that their choices can truly make a difference.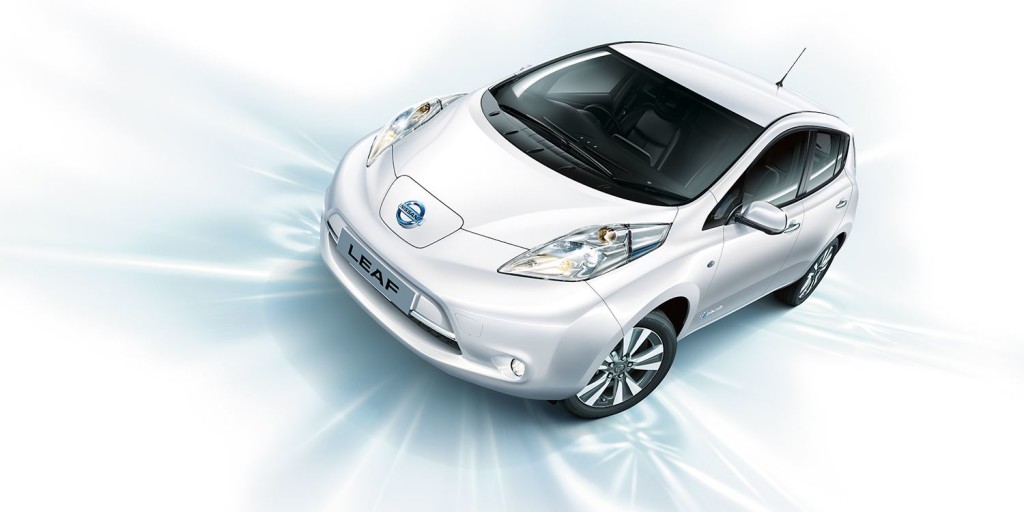 RAISE YOUR PROFILE ON THE ROAD
NEW NISSAN LEAF BLACK EDITION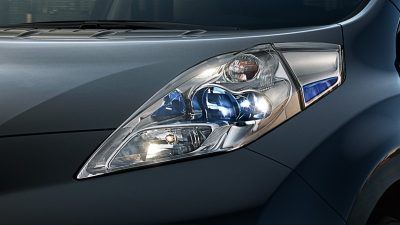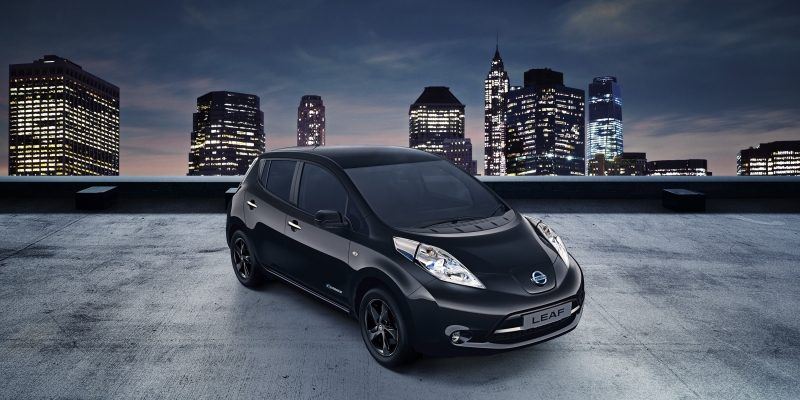 BUILT TO IMPRESS
From its signature LED headlights to the 16" black painted alloy wheels, black rear roof spoiler, black door mirror caps and privacy glass, the five-seat all-electric LEAF Black edition makes a powerful statement.

The Nissan LEAF –
All about charging
Most Nissan LEAF owners recharge their cars at home. The 6.6 Kw charger option lets you charge your Nissan LEAF at home in just 4 hours using a 32A Home Charging Unit. The dashboard LEDs indicate the status of charging. Charging port illumination is present on all grades, the Nissan LEAF Visia, Acenta and Tekna.To stop charging the lithium-ion battery in of your Nissan LEAF, simply unplug the cable.
The lithium ion battery
The battery has the ability to retain the maximum possible charge capacity even after multiple charges.
Resulting from 20 years of experience and investment, Nissan LEAF's lithium ion battery is compact, powerful, safe and durable. They are located under the car, offer up to 124 miles on a single charge and speeds up to 90mph and the lithium ion battery itself is also more than 95% recyclable.
Standard charging
Your Nissan LEAF comes with a 6 metre long cable allowing you to recharge your battery  using a standard household outlet* in about 10 hours. The cable can also be used on certain public charging stations throughout the UK.
* a standard domestic socket for home charging must be on a dedicated circuit.
The recommended method of home charging is via a Home Charging Unit installed by Nissan's Electro-mobility partner, British Gas. The unit will be installed on a dedicated 16A or 32A circuit ensuring total safety and peace of mind.
The dedicated Home Charging Unit
The safest and the quickest way to charge the lithium ion battery of your Nissan LEAF, is for British Gas, Nissan's Home Charging Installation Partner to install a dedicated Home Charging Unit. The charging station optimises the communication between LEAF and the terminal and charges the Nissan LEAF fully, in approximately 8 hours. Should you wish to upgrade to the 6.6kW on board charger, a full charge from empty using a 32A Home Charging Unit will take approximately 4 hours. Installation of  an approved Home Charging Unit needs to be completed by a fully qualified electrician.
Rapid charging in more places
Nissan's rapid charger program is increasing the number of charging stations where you can easily charge your Nissan LEAF battery from 0% to 80% in approximately 30 minutes. Currently Nissan is negotiating with private businesses and local councils about improving the charging infrastructure for electric cars, aiming for 400 new rapid chargers across the UK & Europe.